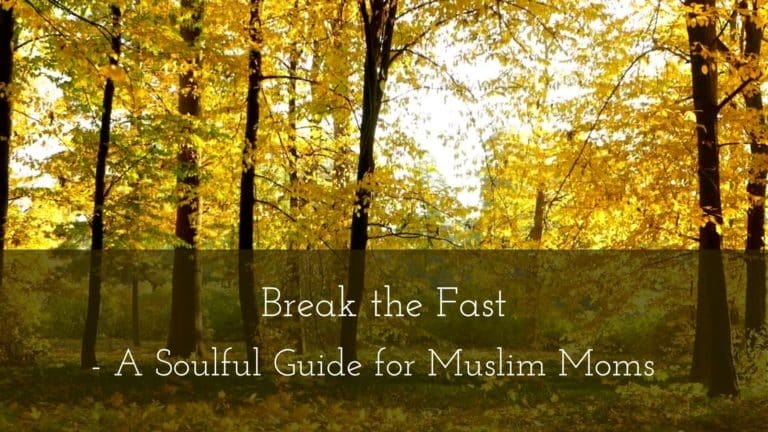 Break the Fast – A Soulful Guide for Muslim Moms 🌙
Assalaamu alaykum, Super Moms! Are you ready for Ramadan? I have one question for you: how do you plan to break the fast? 🍽️✨
Embracing the Spirit of Ramadan 🌟
Ramadan, the most blessed month in the Islamic calendar, is a time of spiritual rejuvenation, prayer, and self-reflection. It's also about the beautiful tradition of fasting from dawn to sunset 🌅 This spiritual journey might sometimes feel like a marathon, especially for you, supermoms out there. So, here's a friendly guide to make "break the fast" (Iftar) moments truly special and nourishing for you and your family.
The Prophet (sallallaahu alayhi wasallam) said, "When any one of you breaks his fast, let him break his fast with dates for that is a blessing; if there are no dates then with water, for that is a means of purification." Narrated by al-Tirmidhi, 658. 
The Superpower of Dates and Water 💦🌴
Dates and water are your superpower during Iftar! 🚀 According to the Hadith, these are the preferred food and drink to start the meal. Dates are incredibly nutritious, packed with fiber, potassium, and magnesium, providing an instant energy boost. Statistics say that about 78% of Muslim households start their Iftar with dates.
And let's not forget water. It replenishes your body, maintaining your hydration levels after a long day of fasting.
Keep it Balanced, Keep it Wholesome 🥦🍛
After breaking the fast with dates and water, it's time to tuck into the main meal. Here's where we need to focus on balance. A great Iftar plate should include all the food groups: proteins, carbs, and veggies. Include fish, lean meat, or legumes for protein, and don't skip whole grains and vegetables! 🥕
"Eat and drink, but waste not by excess, for Allah loves not the wasters." – Quran 7:31
This simple guideline from the Quran reminds us about mindful eating. Keep it in your heart as you prepare and consume your meals. 🌷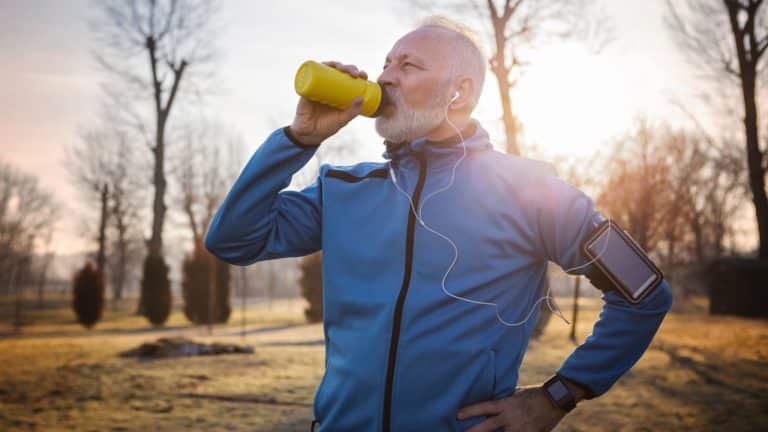 Hydrate, Hydrate, Hydrate! 💧💦
The significance of staying hydrated can't be emphasized enough! Make it a goal to consume at least 8 glasses of water from Iftar until Suhoor (pre-dawn meal). Infuse your water with slices of lemon or cucumber for a refreshing twist! 🍋🥒
Healthy Treats are Sweet! 🍓🍫
Let's talk about dessert, shall we? 😊 While it's hard to resist traditional sugary delights like Baklava, moderation is key. Opt for fruits, yogurt, or a small piece of dark chocolate. 
Remember, a healthy mom is a happy mom!
Taking Care of You, Too 🛀
Lastly, don't forget to care for yourself amid the Ramadan hustle and bustle. Physical nourishment is essential, but so is spiritual and emotional well-being. Spend a few moments in quiet meditation or prayer, reflect on the blessings, and engage in activities that make your heart smile.
Your soul needs nourishment just as your body does.
Conclusion: Break the Fast Healthfully
Dear moms, you're doing an amazing job! May this Ramadan bring you and your family abundant blessings. As you break the fast each day, remember, you are the heart of your home, filling it with love and warmth.
Let's make every Iftar a joyous celebration of love, health, and togetherness! 🤗💖
Remember to share your Iftar moments using the hashtag #MomSuperIftar 🌙🌟. Let's inspire each other during this blessed month!
So, what's on your Iftar menu today? Share it in the comments below! 💬👇
P.S. Don't forget to share this post with your fellow super moms!
Ramadan Mubarak, ladies! 🎉🌙
Oh, by the way,  
As a Muslim mom, I understand the desire to support your little ones' spiritual growth. That's why I'm inviting you to become a subscriber and get our complimentary ebook, "Seeds That Bloom," 🌱🌻 packed with 20 heartwarming duaas. 
You wouldn't want to miss out, especially when select few know about this. I would hate for you to lose such an opportunity. After all, we're all on the same team here, seeking the best for our kids. 
Similar to you, other Muslim moms are endorsing our ebooks and achieving membership. You can't ignore the fact that subscribing means getting exclusive content, and who doesn't love freebies? So, write down your email and join us. 
Please subscribe today and if you can, invite a friend too, because sharing is caring. Your opinions and choices matter to us and your peers, so don't miss out on this opportunity!