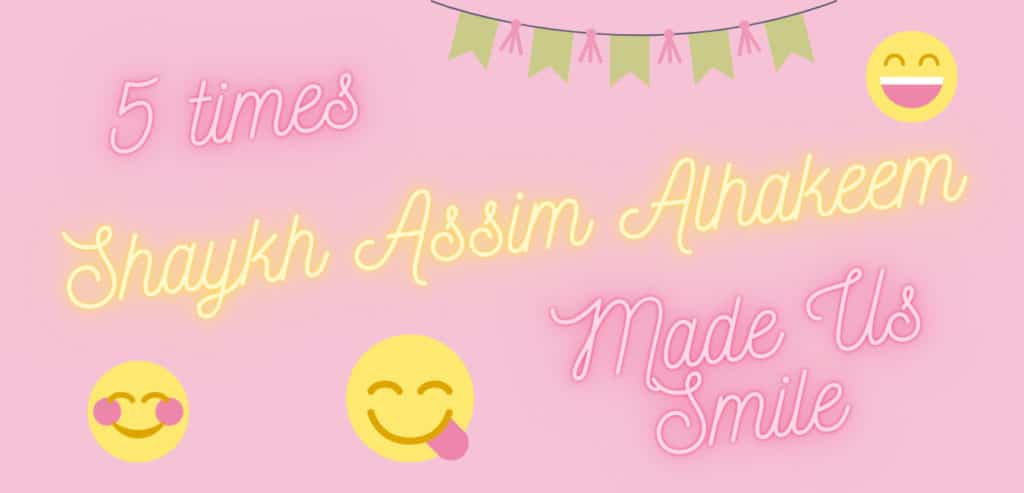 5 Times Shaykh Assim Alhakeem Made Us Smile
Humour is a great way to connect with and make people smile. And doing it without lying is an art. After reading a few of Shaykh Assim Alhakeem's Twitter posts, I couldn't help but make this tiny compilation of 5 times when the Shaykh entertained his followers and made us smile.
1. When the shaykh saved someone from being eaten: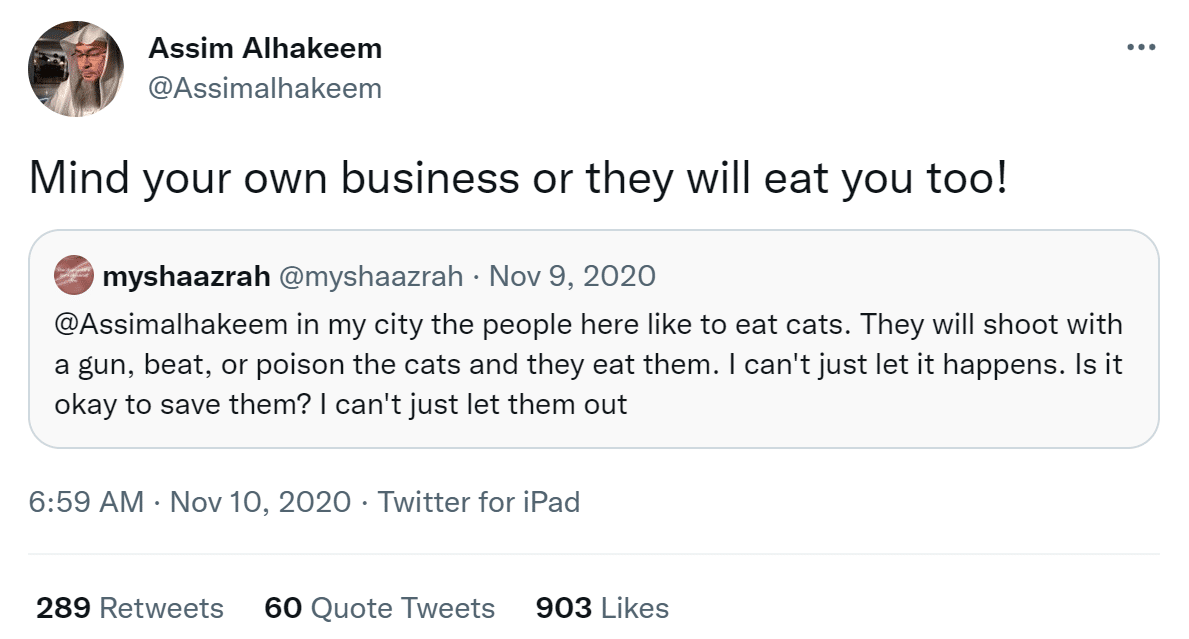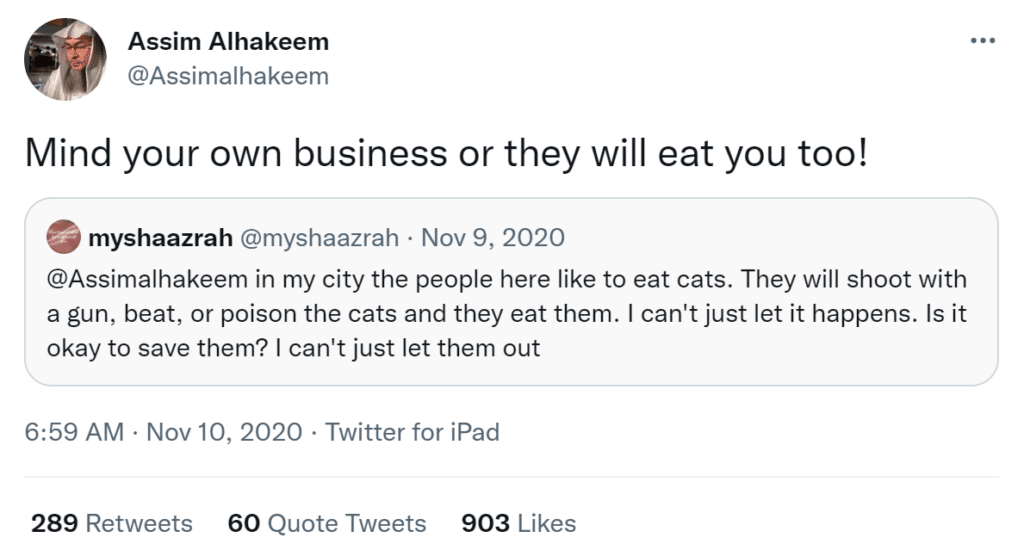 2. When he saved husbands from torture:
3. When he taught us to connect with useful people: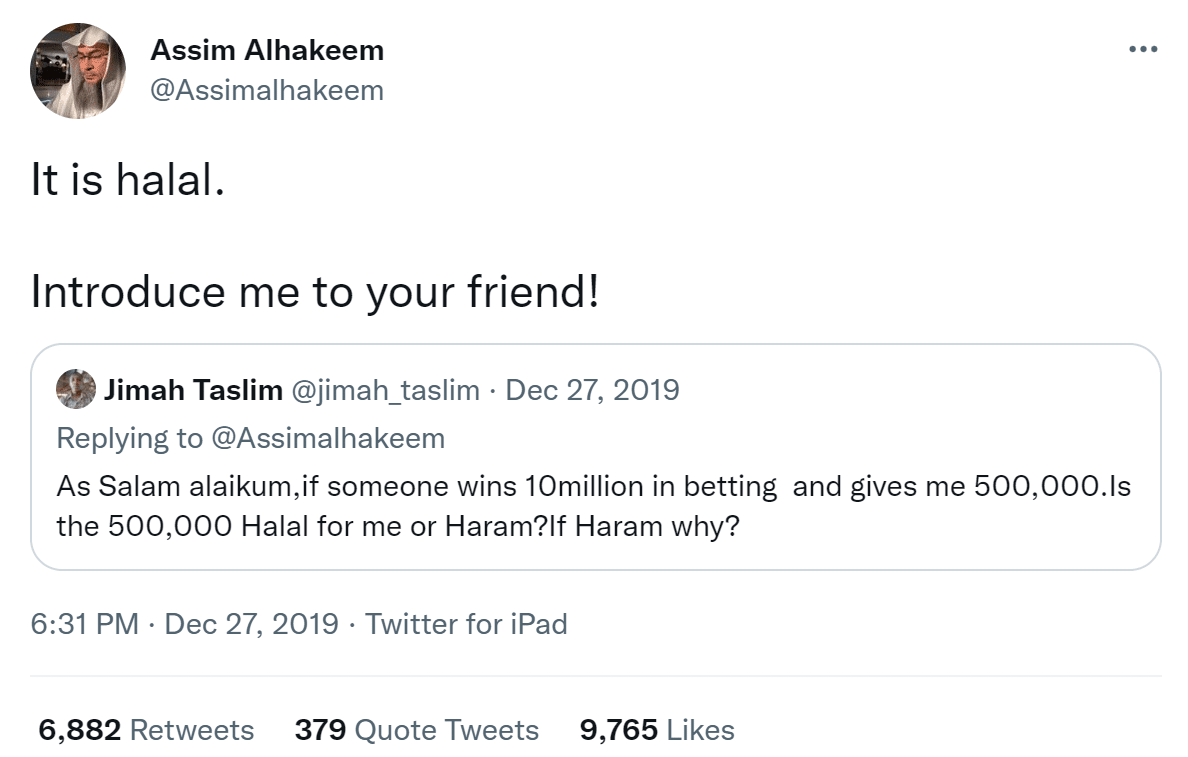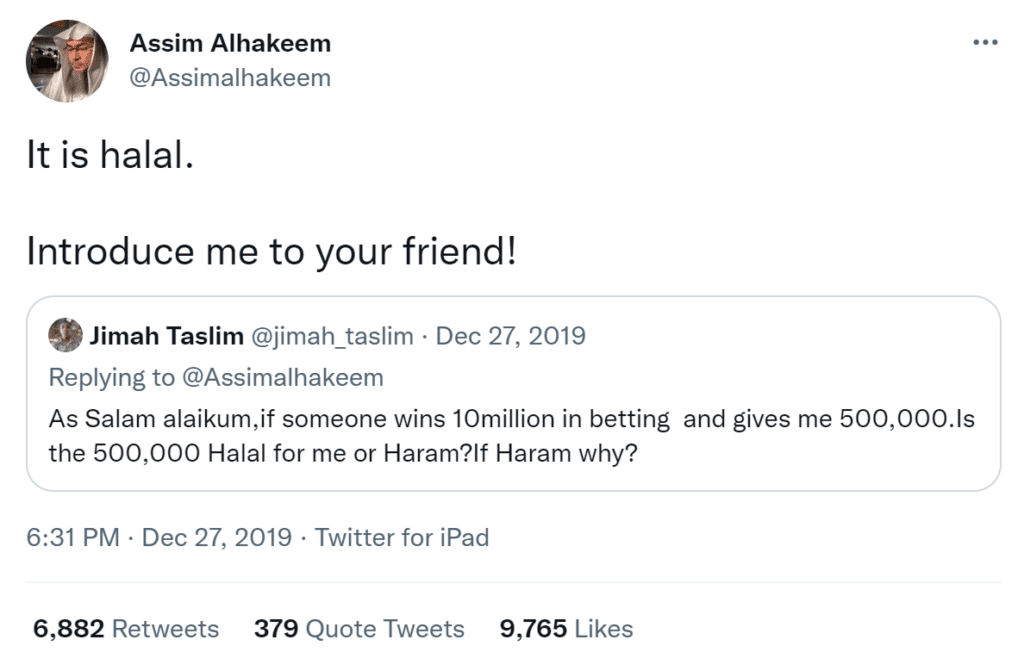 4. When he taught the questioner a grammar lesson: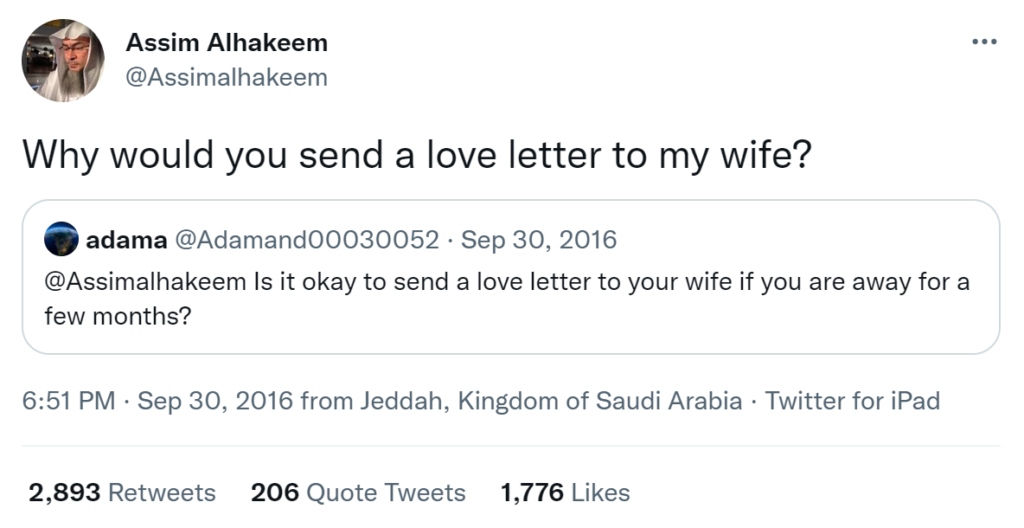 5. When he taught the questioner that patience will take him FAR: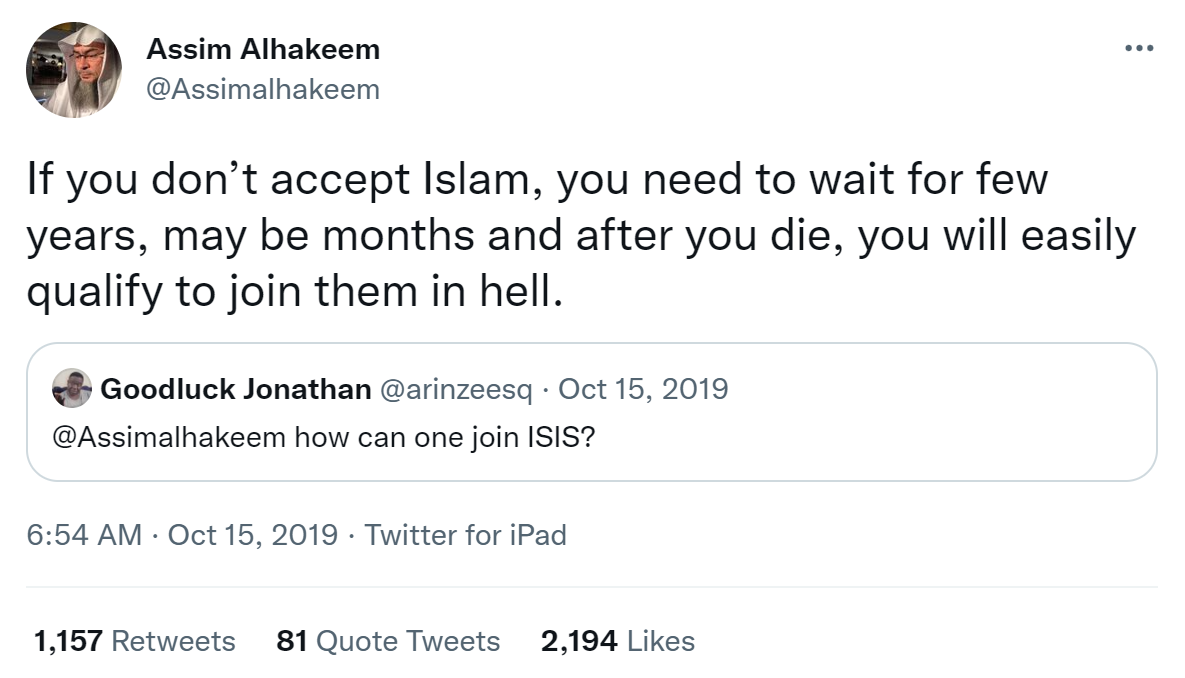 Hope you had as much fun reading them as I did compiling them.
Which one was your favourite? Comment below. 🙂